For who?
Executive Committee or Executive Committee members
To answer what questions?
You plan to reorganize a department to make it more efficient;
You want to set up a new business model that will potentially have consequences in terms of downsizing. You worry about the impact on employees engagement;
Following an external or internal event, you want to change how things are done in your organization-department-division-team. This new culture will be difficult to sell to your team;
To answer to new orientations from your head office, expectations in terms of performance of your unit must change significantly;
Following a reorganization, you are prompted to merge teams with different cultures, dynamic and different operating modes.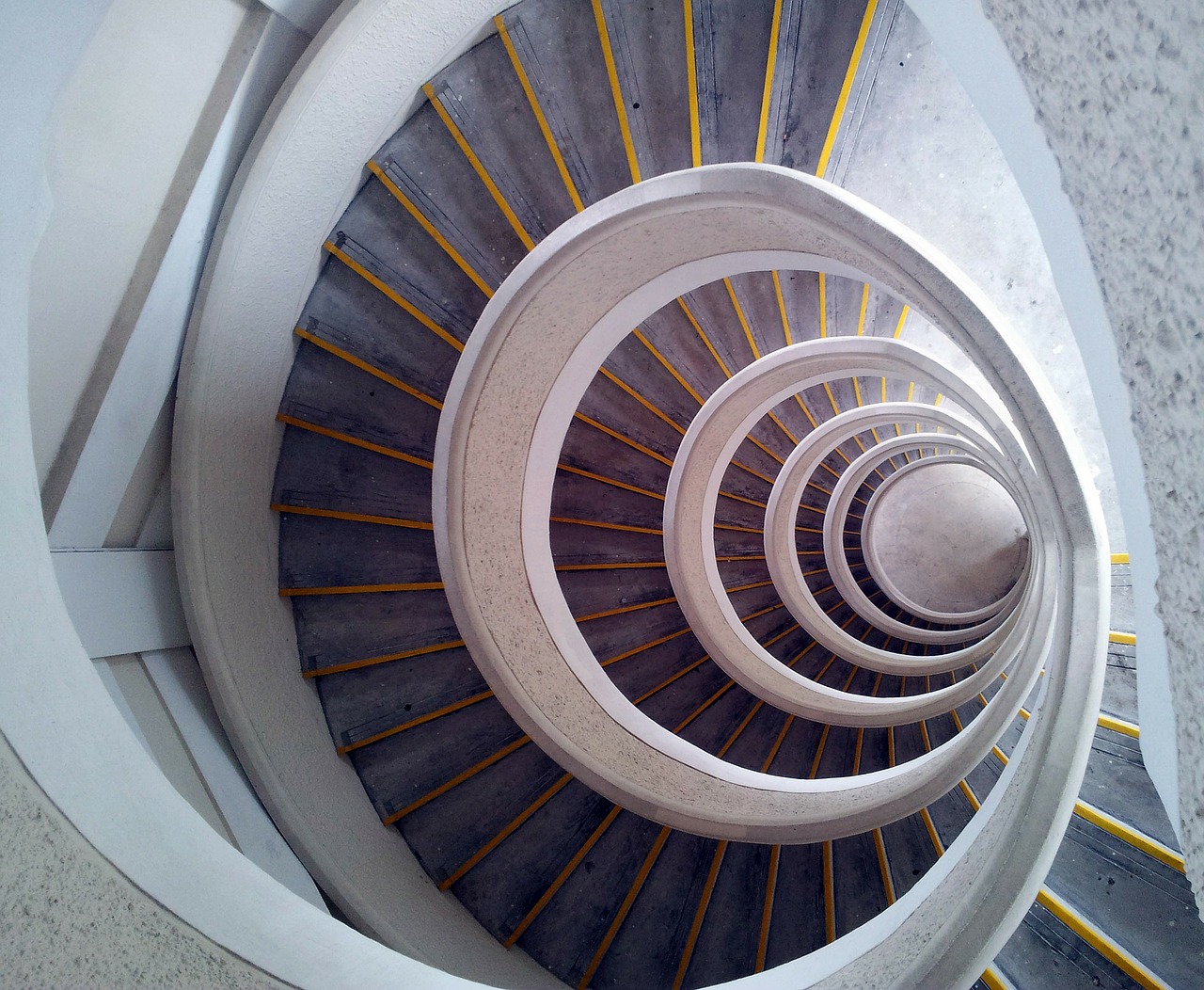 The outline of my approach
My approach is designed to support, guide and equip change leaders in the development of their strategy and the implementation of their action and communication plans. As such, I may intervene either as:
a full member of the project team,
a one-time change advisor on a particular point of transformation,
a contributor of methodologies, approaches and tools.
My approach is based on the following hypothesis:
For a desired change to become a reality , it is necessary that the organization ensures that every agent of change is:
Clarify what the change means – Clarity
Accept sincerely the expected changes – Commitment
Be able to cope with the change (organization support and sufficient skills to play a new role) – Ability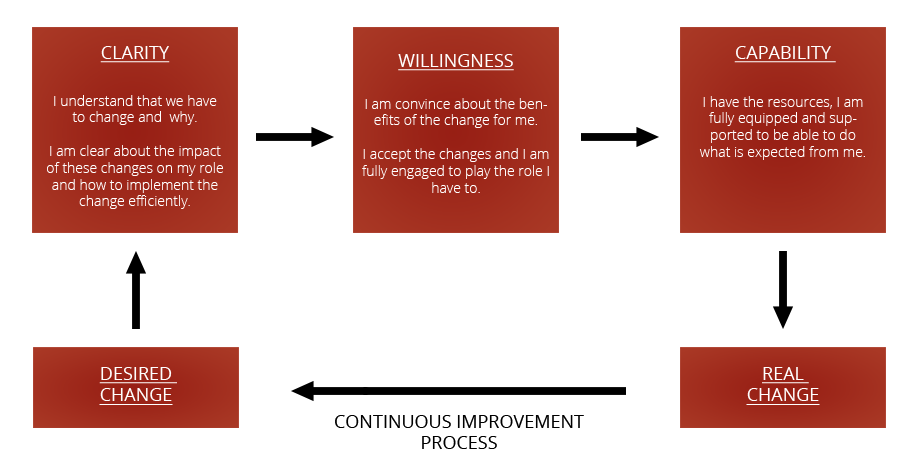 Another key element of my approach is the control of the effectiveness and efficiency of the transformation process. I have often witnessed the following paradox: an organization invests a lot of time and money in preparing its 'change plan' and also in the preparation of the announcement of the transformation (e.g. business model change with important organizational consequences). However, assessing the impact and effectiveness of the actions implemented is largely neglected and this important step is oftentimes simply non-existent. From experience, supporting change is sometimes mistaken with communicating about change. In most cases, organizations and their leaders have an implicit belief that can be summarized as follows: Since I communicate heavily on the transformation, employees will understand our intention and the impact it will have on them. Moreover, as my communication is good and I have used the best specialists to prepare the change plan, employees will accept these changes and will feel committed to making this transformation a success. Finally, given that they are employees that our organization has selected and trained, I make an unconscious assumption that these employees will be able to implement the changes expected.
But often these beliefs do not correspond to reality.
This is why my approach to change management is always based on the establishment of a suitable change management system to assess the level of clarity, commitment and capability of the main actors of the change.